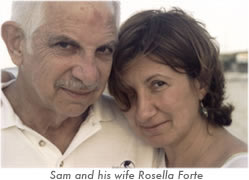 SAMUEL A. CULBERT has developed a blunt yet sensitive way of framing situations so that all forces driving people's opinions and actions, including the subjective, self-interested, and political, can be matter-of-factly considered and explicitly discussed. Throughout his career he has creatively welded three activities: consulting, teaching, and writing. Consulting is where he encounters work effectiveness problems in their contemporary forms, learns how they are being dealt with, and finds challenge in coming up with new ways of engaging them. Teaching provides forums for extrapolating from problems to issues and, through give-and-take interaction, for probing underlying dynamics to identify which assumptions and resulting practices need upgrading. Writing is where he brings it all together to package his understanding for public consumption.

For more than twenty-five years Dr. Culbert's base of operations has been UCLA's Anderson Graduate School of Management, where he is a Professor of Management. Prior to assuming his UCLA post he was Program Director for Organization Studies at The NTL Institute of Applied Behavioral Sciences and an adjunct Professor at The George Washington University. Dr. Culbert holds a B.S. degree in Industrial Engineering from Northwestern University and a Ph.D. in Clinical Psychology from UCLA.
Dr. Culbert has achieved wide-scale recognition as an expert and theoretician in the management field. He holds a McKinsey award for an article published in the Harvard Business Review and has contributed chapters in many leading management-related books. His own books include The Organization Trap (Basic Books, 1974) and The Invisible War: Pursuing Self-Interests At Work (written with John J. McDonough; Wiley, 1980), which in 1980 won the AAP award as the best business and management book published that year. Radical Management: Power, Politics, and The Pursuit of Trust (also with John J. McDonough; Free Press, 1985) has just been reprinted, Mind-Set Management: The Heart of Leadership (Oxford University Press, 1996), and Don't Kill the Bosses! (written with John B. Ullmen) continue to garner high acclaim across the general trade market.
Dr. Culbert's consulting has specialized in executive communication and teamwork; trust building and organizational effectiveness; and leadership development and corporate strategizing. He believes consulting provides him the practical experiences and insight that enable him to teach, write and speak with realism and clarity. Reluctant to list his clients publicly, they include a diverse representation of the private and public sectors: small companies and members of Fortune's 500; international, federal, state, and local agencies; and privately funded not-for-profit organizations. He also has extensive overseas consulting and teaching experience. A much sought-after public speaker, Dr. Culbert's respected and unconventional perspectives on contemporary management happenings have been cited in major newspapers worldwide.

This book is for everyone who leaves home and goes to work. It's also for those who wonder why their loved ones return home feeling beat up and confused without being able to pin-point the cause. It explains what escaped their recognition. It explains the bullsh*t that took place – and why it was required for harmony in the moment. It explains how give and take relationships among people who believe they are communicating honestly add a quality that brings out their best.